---
Private/Individual Donations
PENDING: We are waiting for our Non-Profit (501c) Corporation to be finalized before stating our fundraising programs. Please try back in early March 2020.
---
---
Corporate/Large Donations
1BED4ALL is seeking large donations for the building of our 928-bed faciities throughout California, and the country. Each facility will cost approximately 4 million dollars and for each facility we build, we'll be able to rehabilitate 928 people at a time, forever.
If you would like to donate to help build facilities, email us at "donors @ 1BED4ALL.org" for further information.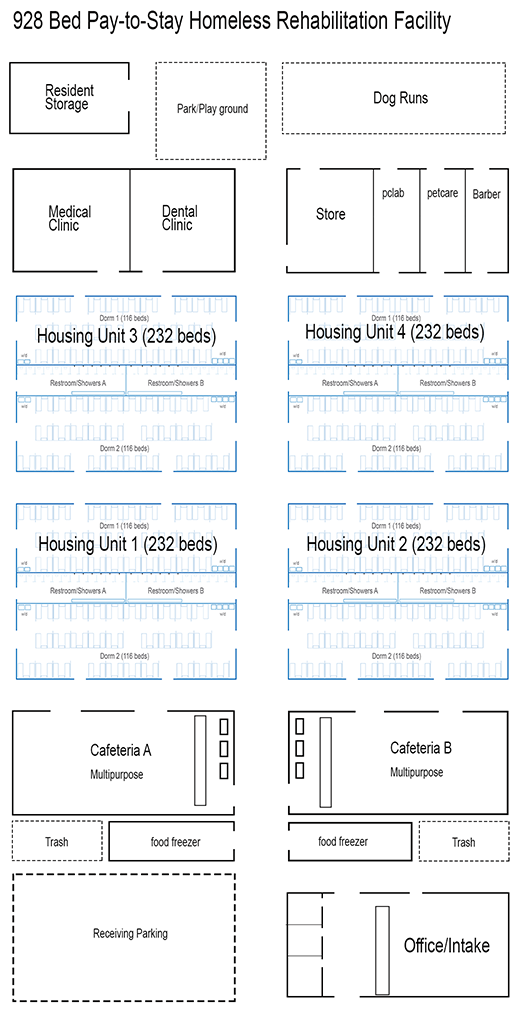 ---